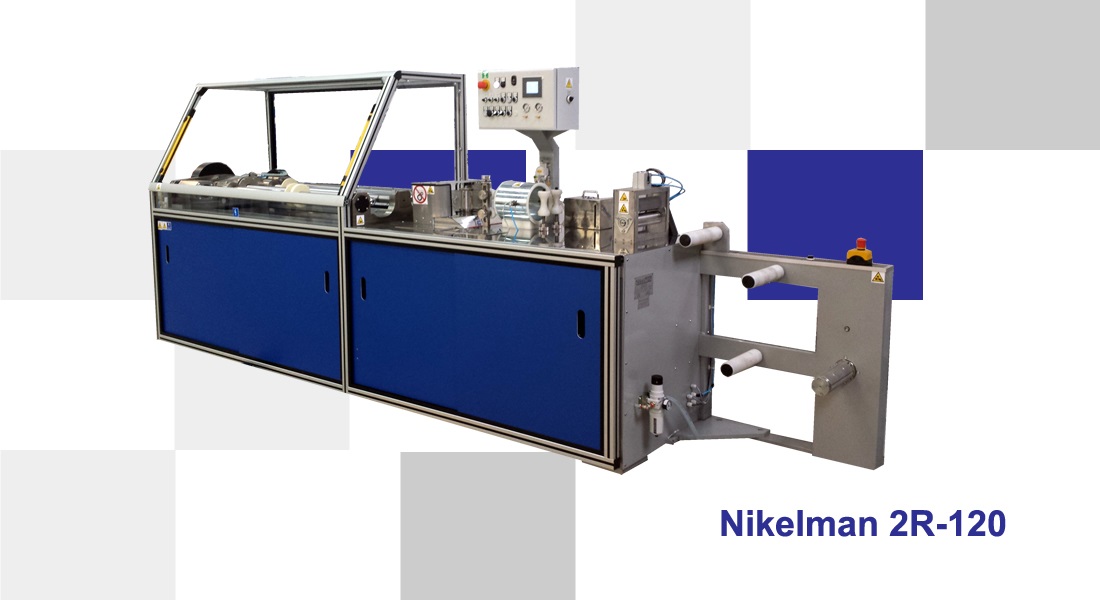 Nikelman® 2R-120 is shirring machine, designed for sausage casing with caliber 35-120mm. Nikelman® 2R-120 can shirr the casing with the use of two blade-type heads, which distance to shirring tube can be regulated.  Nikelman® 2R-120 is equipped with system for outer greasing the casing to make easier the shirring process of harder casing.
Nikelman® 2R-120 ensures quick exchange of shirring sets in case of shirring different caliber of casing. It ensures squeezing the shirred casing to desired length (the length of shirred sitck can be regulated). Nikelman® 2R-120 do not require high qualified operators, because is very simple to operate. Nikelman® 2R-120 gives possibility to view and correct working parameters, thanks to servicing the machine over the Internet.
Technical data Nikelman® 2R-120:
General characteristics of the machine
Type of shirring head
Two shirring heads with blades
Operation mode
Manual
Shirring efficiency*
Up to 1 500 m/h
Characteristics
Casings diameter range
35 mm – 120 mm
Type of casings
polyamide, shrink-wrap, collagen, cellulose
Casing's core inside diameter
φ76,2 mm (3")
Max. Diameter of casing roll
650 mm
Parameters of shirred casing
Length of sticks (max.)
400 mm
Quantity of meters of casing in one stick**
25-35 m
* Depends on the type of casing, quantity of meters in the shirred roll, fix parameters of shirring, for ex ample fixed quantity of meters in one shirred stick.
** Depends on type and thickness of casing.