WE INVITE YOU TO THE PRESENTATION:
FUNCTIONS AND TECHNICAL POSSIBILITIES OF OUR MACHINE
Nikelman Gearless 330 6 + 6 UV / IR
expandable to 8 + 8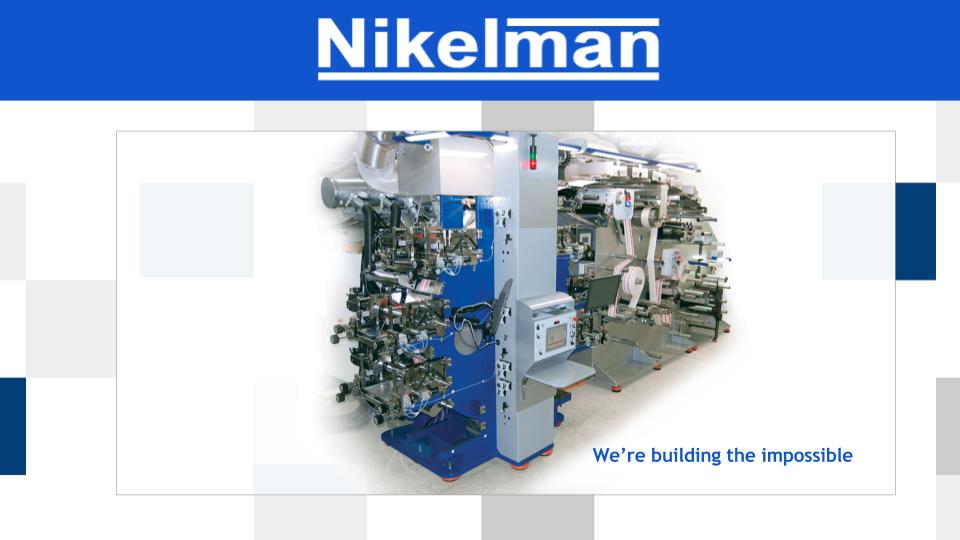 Nikelman Gearless 330 6 + 6 UV / IR expandable to 8 + 8
Machine for flexographic printing on all kinds of casings and foils
Nikelman Gearless 330 8 + 8 UV / IR was built based on gearless technology – the central impression drum, printing rolls and anilox rolls are driven by independent servoengines with electronic synchronization of speeds, without use of gears for power transmission.
What distinguishes the Nikelman Gearless 330 6+6 UV / IR?
– Printing up to 6 colors on both sides of the material at the same time, with precise matching of the printed pattern – awers / reverse. The machine is ready to expand by a further 2 printing units up to configuration 8 + 8,
– Two drying systems: for UV inks and for solvent/water based inks with rapid exchange (30 minutes) one system to another,
– Printability over the entire width of the material on both sides simultaneously,
– Non-stop printing, without need to stop the machine during change of the printed rolls,
– Any print length in the range of 260 to 500 mm depending on the ordered equipment. Presented machine is equipped with an accessory that allows the 300 mm and 420 mm print lengths,
– The system of fast matching the printed pattern by use the previously saved parameters.
REGISTRATION ON PRESENTATIONS
March 01-15, 2017 Slovakia, Zvolen
– presentation of the features and technical capabilities of the machine launched in 2015.

June 10-20, 2017, Poland, Katowice
– presentation in our plant the new version of the machine with upgraded print units
Do You have questions?
Write to us, we will answer all your questions. 
See you during presentation ☺