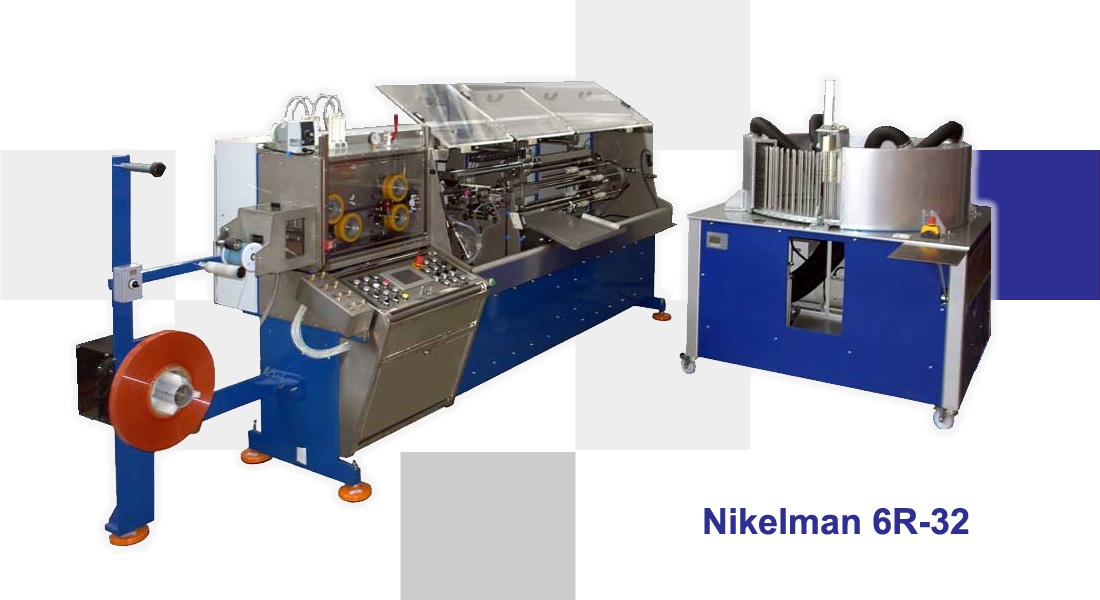 Nikelman® 6R-32 is designed for shirring hot dog casing in caliber range 17 to 32mm.
Shirring is made in schneck technology, which do not require using netting for packing the casing and ensures non-stop shirring.
Nikelman® 6R-32 ensures individual adjustment for effective and proper shirring of diffferent types of casings (for example polyamide, collagen casing) thanks to possibility of saving shirring parameters in machine's memory. This helps to quick exchange of shirring sets in case of shirring different casing calibers.
Nikelman 6R-32 gives possibility to view and correct working parameters, thanks to servicing the machine over the Internet.
TECHNICAL DETAILS Nikelman® 6R-32
General characteristics of the machine
Shirring head type
Screw (schneck)
Operation mode
Automatic / manual
Mechanical speed *
Up to 160 m/min.
Characteristics of shirred casing
Casing width range
27 mm – 50 mm
Material
Poliamide, cellulose, collagen
Diameter of unwinder roll
ф76,2 mm (3")
Max. diameter of casing roll
650 mm
Parameters of shirred casing
Stick lenght**
from 200 mm to 320 mm
Length of a casing in a shirred stick***
20-40 m
Changeover time
Semi-automatic device for final shaping of shirred sticks changing time
Approx. 25 min.
Shirring set changing time
Approx. 20-25 min.
* Working speed of shirring depends on casing type, thickness of casing, quality of casing and shirring parameters.
** Shirred sticks with needed length can be achieved only if using a device for drying and forming the sticks. (Option 2D in Optional equipment)
*** Can be limited, depending on used shirring set, casing type, quality of casing and shirring parameters.