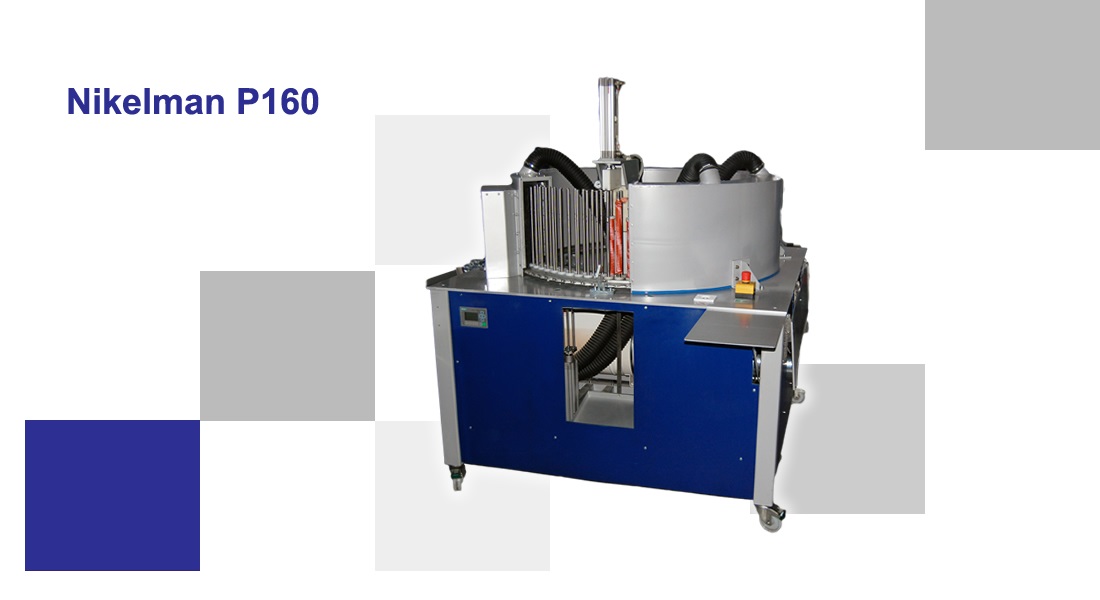 Nikelman® P160 is designed for final forming and drying of shirred sticks of frankfurter (hot-dog) casing after the shirring process.
Nikelman® P160 is usually placed near shirring machine, so both machines can be operated by one man only. Nikelman® P160 has easy and quick exchangeable calibrating bars with diameter, adjusted to casing caliber. This guarantee receiving straight and even casing sticks after the drying process.
Nikelman® P160 can weld stick ends, to protect it from unfolding after putting into the box.
Nikelman® P160 is equipped with system for cooling the casing before leaving the drying tunnel, to protect from deformation after packing into a box.
Parametry Nikelman® P-160

Number of bars
160 units in two rows of 80
Diameter of bars
Diameters are selected individually for the type and diameter of casing
Bars length
387 mm
Obtained bars length (two lengths to choose when buying)
In the range of 200 to 320 (each 10 mm
Shirred casings diameter
From 17 to 32 mm
Shirring set changing time (from one diameter to another)
Approx. 25 minutes.
Maximal efficiency of shaping the bars which depends from the quntity of metres in one bar and the shaping-drying time in a device.
From 6 500 to 9 500 meters/hour