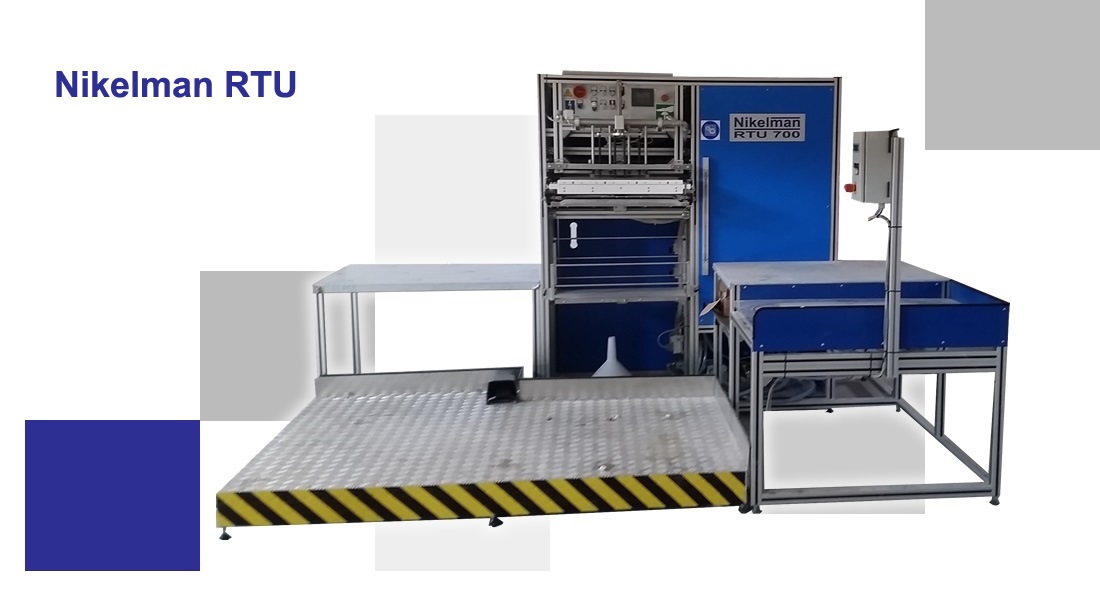 Nikelman® RTU is designed for soaking the shirred casing sticks in salt solution and to vacuum packing. Thanks to hermetic closing the shirred casing in salt solution, to the meat plant we deliver evenly humidificated casing with purity quarantee. Before stuffing, the casing do not need re-soaking – it is ready to use immediately.
Nikelman® RTU gives possibility to regulate quantity of solution poured into the bag, which guarantees 100% repeatability of the process at each time.
Nikelman® RTU ensures packing of shirred casing sticks length up to 100cm and maximum diameter 120cm.
General characteristics of the machine Nikelman® RTU:
Operation mode – moistening according to parameters being set, closing the bags with moistened sticks
Automatic
Performance – time of one working cycle
Approx. 50sec
Parameters of packed sticks
Length of sticks applied
300 – 1000 mm
Diameter of sticks applied
35 – 120 mm
Specification of bags applied
Width of bags applied – this regards the size of inner dimension of the bag
400 – 550 mm
Type and thickness of bags applied*
foil PA/PE  thickness 85-120um
Capacity of the container for moistening solution
100 l
* The thickness of bags should be adjusted individually depending on conditions of transport of the casing to the customer, target weight of packages ( casings + moistening solution )